Onto the New Norm: How has COVID-19 changed the restaurant industry landscape?
In early March 2020, the World Health Organization publicly announced the COVID-19 outbreak, which was quickly spread to many regions around the world, was a global pandemic (1). As the novel coronavirus can be spread from an infected person through respiratory droplets, personal contact or making contact with an infected surface, social distancing and stay-at-home orders were issued in different countries and regions. Restaurants around the world were facing temporary closures and had to come up with innovative solutions to maintain their operations during this period, and even after re-opening their doors. How has the COVID-19 pandemic shaped new standards for restaurant and hospitality businesses, and what does this mean for the community of restaurant owners and operators?
1.More flexibility in operations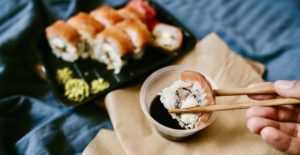 During the period of social distancing, public dining rooms were closed and therefore, restaurants were forced to come up with new solutions to serve their guests and maintain their operations. Many restaurants teamed up with third-party delivery services, or set up their own new system, to manage take-out orders and deliveries to their guests. Many restaurants and cafes also came up with innovative solutions to help their customers make the most out of their stay-at-home time, by offering Do-It-Yourself kits for foods and drinks, allowing customers to become their own chefs or baristas. Restaurants and hospitality businesses also offer deals and promotions on takeout and delivery orders, to facilitate demand and spread the word about these new offerings to more customers. As a result, in a survey conducted by AMC Global, 33% of consumers confirmed that they are now likely to get more takeout compared to the months prior to the pandemic (2). Not only are takeout and delivery orders playing an important role in retaining customers, but to many restaurant owners and operators, they're also essential to sustain their business until normal operations can resume (3).
2.More emphasis on employee health and food safety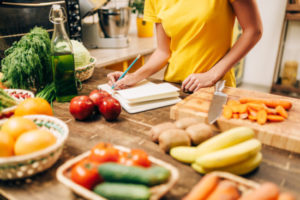 The novel coronavirus that caused the COVID-19 pandemic is spread through person-to-person contact, or through touching an infected surface. Because of that, in order to minimize the risk of contracting with the virus, restaurants around the world have put more emphasis on managing employee health and personal hygiene, as well as operational safety when it comes to handling foods. Restaurant owners and operators are required to frequently clean and disinfect surfaces in the workspace while implementing workplace controls to reduce transmission between employees (4). Handwashing and sanitizing are also important: All employees, owners and operators are expected to wash their hands with soap and water for at least 20 seconds or using an alcohol-based hand sanitizer to keep their hands germ-free. Kitchen staff are expected to follow 4 key steps to food safety, including Clean, Separate, Cook and Chill. Restaurant owners and operators should remind food employees to apply training, along with additional safety measures at all stages of the procedures, from preparation, servicing, to delivery.
3.Creating a stronger community of restaurant owners, operators and staff members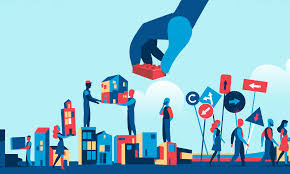 The temporary closures of restaurants has been difficult for many restaurant owners, operators and staff members across the globe. However, it was also the time when professionals working in the food service industry stood up together to conquer a difficult time. Many online forums and groups have been established and become active hubs where people can come and ask questions, providing advice and resources to help fellow workers, or sharing stories to keep people inspired throughout this period of time. Industry news pages (such as Modern Restaurant Management or Restaurant Hospitality) are also frequently updated with ready-to-access resources, statistics and reports to help owners, operators and staff members to navigate through the tough time. With support from the community, many restaurants were able to get through the tough time, and re-open their gates to welcome guests for dine-in again once restrictions were lifted in their countries and regions.
At Five Star Plugins, we stand with restaurant owners, operators and staff members to provide exceptional food service, especially during the COVID-19 global pandemic. Our innovative, reliable and fully supported WordPress plugins have proudly served more than 50,000 daily active users worldwide, and we are excited to keep this number growing everyday by bringing our products closer to more businesses in the restaurant and hospitality industry. Check out https://www.fivestarplugins.com/ to learn more about us and our offerings – we look forward to working with you and supporting you with great and timely customer service to help optimize your restaurant's business operations.
Call to action box goes here