Recap: How restaurants worldwide stood up to face the challenges posed by COVID-19
To date, it has been nearly 6 months since the COVID-19 global pandemic declaration by the World Health Organization, which has resulted in one of the most challenging periods ever for the restaurant and hospitality industry. According to Restaurant Dive, stay-at-home orders and dining room closures cost the industry $120 billion, however, restaurants are making a steady comeback since provinces and countries have loosened their social distancing restrictions. 
In this blog post, let's revisit how restaurants worldwide stood up to face the tough challenges posed by the COVID-19 pandemic.
1.Being creative and flexible with business offerings & operations
Due to stay-at-home orders and dining room closures, restaurants are unable to serve customers in their usual, traditional way. Because of this, many restaurants have increasingly offered take-out and delivery options, to ensure that they could address their customer's needs. Restaurant owners and operators, chefs along with staff members also came up with innovative solutions to make eating at home more enjoyable, with new inventions such as a Bellini At Home Kit (from Cactus Club Cafe), or DIY Taco Kit (from Tacomio), while continuing to build engagement with customers by helping them understand more about the making of such food items.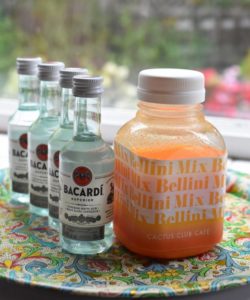 Cactus Club Bellini At Home Kit
Upon reopening of dining rooms, restaurants have also done their best to go touchless and minimize physical touchpoints, by implementing digital menus – accessible through QR Code Scanners, Tap & Pay solutions that support credit cards and mobile payment applications or cloud solutions that allow customers to view and pay for their bills from their mobile devices. Not only can this help customers feel safer while eating at restaurants, but it also makes the ordering and checkout process more convenient for both guests and restaurant staff members.
2.Putting our community's health and safety above everything
The novel coronavirus is known to transmit from one person to another through close contact, contaminated surfaces and common greetings which involve physical contact. Restaurant owners and operators worldwide understood that any public exposure to coronavirus is a threat to our health and safety, and have taken different steps to ensure they can protect their guests and staff members. A few examples include redesigning their seating plan to ensure proper social distancing, frequently sanitizing dining tables and seats, asking both front-of-house and kitchen staff members to strictly follow food safety measures, providing extra employee training regarding COVID-19 procedures, etc. By actively seeking approaches to address concerns regarding health and safety, the restaurant owner and operator community has shown the commitment to comply with guidance to flatten the curve and prevent the spread of the COVID-19 pandemic at the local level.
3.Teaming up to help each other getting through the challenging time
During the COVID-19 pandemic, many restaurant owners and operators were willing to share resources and knowledge. On social media groups for the restaurant and hospitality industry, many questions regarding operations during the COVID-19 age were addressed by experienced owners and operators with kindness and sincerity. This willingness to share and learn from each other has helped the community to adapt to innovative ideas and new safety standards, to further enhance their operations and accelerate their post-pandemic recoveries.
On the other hand, many restaurants have also teamed up to offer guests a more exclusive selection of dining options. In Burnaby, BC (Canada), 12 restaurants in the Burnaby Heights neighbourhood joined with each other to provide guests with exclusive offers during the "Crave The Heights" event in mid-August 2020. Not only has this benefited the businesses through co-promotion, but at the same time, it also gives guests the opportunity to discover their new favourite dishes through these collaborations.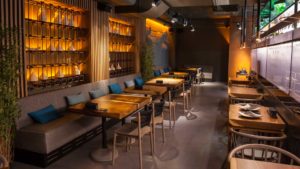 With restrictions being lifted and loosened in the majority of countries and regions, it is expected that restaurant sales will increase in the last 2 quarters of 2020. We believe by proactively taking steps to prioritize their community's health and safety, restaurant and hospitality businesses can accelerate their re-opening plans and manage to guide themselves through the challenges posed by the COVID-19 pandemic.
Call to action box goes here