Restaurant eCommerce: 4 reasons why you should consider an in-house management system for online orders
The food take-out and delivery order market has quickly grown over the past few years, reaching $300 billion USD in 2019 (1). In 2020, the COVID-19 pandemic, along with a temporary pause of dine-in services at restaurants has made take-out and deliveries the main source of operating revenues for restaurants. While partnering with a third-party food delivery service like Uber or DoorDash has become increasingly popular, the cost that restaurant owners and operators have to pay to these services to get their listings up and running is not insignificant.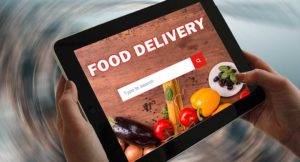 Instead of delivering through third-party services, we believe that in-house management of your online orders for take-out and delivery could be a better fit for your business for the following reasons:
1.Cost-savings
Apart from the order and delivery fees being charged to customers, third-party delivery services also require restaurants to pay commissions which can be up to 30% of the total order size (2). When running your own take-out and delivery order, you can skip this commission fee, charge your customer less for order processing fees, and manage how much you're charging customers for delivery fees as well. Not only are your customers paying less, but you also save more by running your own take-out and delivery service!
2.Enables customers to order from your website
Prior to placing an online order, customers often prefer conducting their own research on review platforms and from the restaurant's website. With an in-house order management system, you can enable ordering from your restaurant's own website. This allows customers to save time, given that they won't have to switch between many platforms when searching and ordering their next favourite dishes.
3.Better integration into your restaurant's operating system
When partnering with third-party delivery services, there will be certain compromises that you will need to alter certain steps in your restaurant's workflow to cope with the steps required when taking in orders and handing off food items to drivers. However, when managing your own ordering system, you will have the freedom and flexibility to customize and integrate it into your existing procedures, skipping the need to work around a third-party partner's workflow.
4.Let your people represent your restaurant's brand
Third-party delivering services have a great track record in bringing together drivers and restaurants, however, this also means that participating restaurants won't get to handle the customer experience. Sometimes, a glitch in the partner's app which resulted in incorrect items being delivered or a bad interaction with a driver can negatively impact a guest's experience. On the other hand, a restaurant's employees are the best people to understand their guests, their menu, and can best help answer any questions that their guests might have. Enabling in-house management of online orders gives restaurant staff members the opportunity to represent the brand while minimizing the risks from partnering with external vendors, to enhance the customer experience and improve customer satisfaction.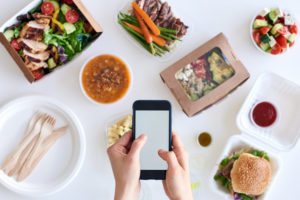 Interested in checking out an affordable, yet reliable system that allows your customers to order from your WordPress site while giving restaurant owners and operators direct access to managing your guest's online orders? Our Five Star Restaurant Menu Plugin might be the ideal solution for you: Our plugin allows you to set up a Menu page on your restaurant's website, along with the option to enable online ordering from your site. It's simple to set up, easy to customize, and most importantly, it is proven to have worked for many of our previous clients in the restaurant and hospitality industry, with multiple styles and layouts, and well-designed filters. Want to learn more about Five Star Restaurant Menu? Visit https://www.fivestarplugins.com/plugins/five-star-restaurant-menu/ , or check out this quick video guide on Youtube to learn more about our product!
Call to action box goes here